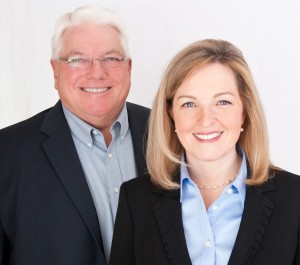 "The springboard activity that catapulted my already successful career into something spectacular, at the same time bringing exceptional value for my employer and eventually my own business.
A few years ago, I was blessed with the opportunity to work with Gretchen in a 360 degree evaluation, one-on-one coaching activity.  Looking back now, this was very pivotal and much of my success can be contributed to Gretchen`s unique style.  A few reasons why she is successful are:  1) Gretchen was able to dig below the surface to get to the root of what motivates a person. 2) She was able to get beyond perceived obstacles one might be challenged with at the time.  And, 3) she always had answers for the "unasked" questions.  Through several months of coaching, one never feels ridiculed, talked down to, or a failure in any way.
Almost any business aspiring to expand, improve, diversify, thrive and ultimately be more successful and more profitable would take a huge step in the right direction by inquiring today about her consulting services."
Steve – General Manager, AK Drilling International
"I highly recommend the Beyond HR Solutions team. I have experience working with John Wright and Gretchen Adamson on a direct and indirect basis.
John is a visionary with great expertise in executive coaching, leadership development, strategic management, culture transformation, to name a few of his many talents.  I have the utmost respect for John and his ability to lead any group from a team or department to an entire company through a positive transformation.
Gretchen's expertise with assessments, interpretation, and coaching are outstanding.  She has a unique ability to understand the underlying meaning of the assessment results and intuitively coach the participant to identify productive means to grow and develop as a result of this information."
Mary – Independent HR Professional
"I have partnered with John and Gretchen through several large initiatives and experienced them as deeply connected to the business as well as having the knowledge, skills and tools to deliver the right solution in the right time.  They are hands-on while being creative and results-focused."
Donna – President, Leadership Solutions Consulting
"Having been in a leadership position for over 30 years I was not sure what to expect when I was chosen to participate in an Executive Coaching program. My experience with John Wright as my Executive Coach was very enlightening and worthwhile. John's style and insights were very effective in helping me improve my leadership abilities. He was able to point out areas I had become stagnant, broaden my strategic vision, and help me become a more effective and influential leader. Even as our formal coaching arrangement has ended, John has remained available as a helpful sounding board. I have enjoyed our on-going relationship and the coaching process."
Doug – General Manager of an international water company